ELIG brake make a lot of OEM brake pads for various high peformance companies in the USA and Japan. They have ISO/QS9000 which means they are OEM quality certified.
We are the Australian distributor for ELIG brake and will be working with them to bring further products to market.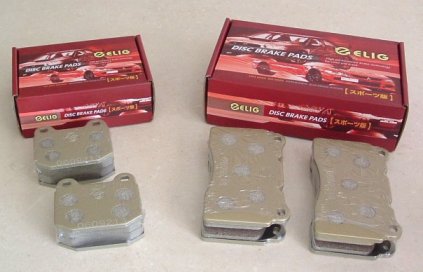 There are three compounds available 2021 and RS709, SB511.
2021 is a street compound with excellent pedal feel low noise and is kind to discs. They are also ok for short duration club events such as hill climb's, etc.
RS709 COMPOUND (TRACK)
We recommend RS709 for all general club track work using R compound tyres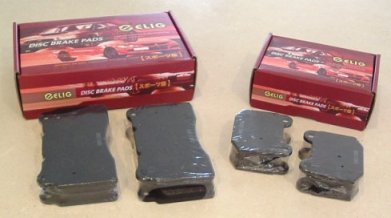 RS709 EVO (and STI) Brembo's
Front $266.20
Rear $193.60
RS709 VR4/EVO1-3,EVO RS
Front $154.00
Rear N/A
RS709 Subaru 4 pot front, 2 pot rear
Front $187.00
Rear $149.60
---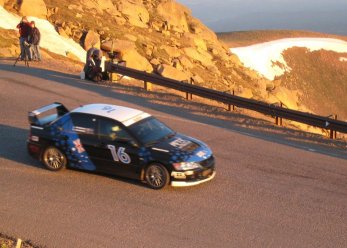 SB511 COMPOUND (TRACK)
(Carbon based compound rated temperature 880C)
We recommend SB511 for full competition. Picture above show Jeff Denmead competing at the awesome 2010 Pikes Peak hillclimb using ELIG SB511 pads. He finished first in 4WD time attack class.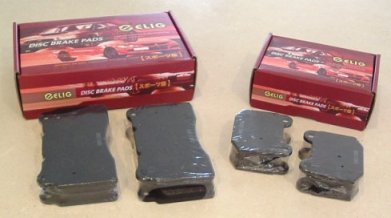 SB511 EVO (and STI) Brembo's
Front $282.00
Rear $210.00
SB511 Subaru 4 pot front, 2 pot rear
Front $198.00
Rear $159.00
SB511 Subaru Liberty, WRXMY08+
Front $198.00
Rear $159.00